Catfish Cup Golf Scramble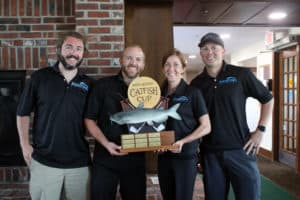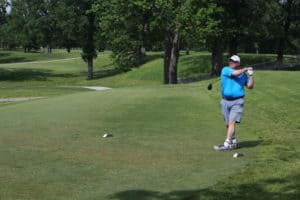 A 4-person best ball tournament that takes place at Edgewood Golf Course on June 12, 2023 with a noon shotgun start.
Click here to register your team or become a sponsor!
Fun, Fun, Fun!
This is a fun event for golfers of all skill levels. The only requirement is that you come prepared to have fun!
Prizes
Catfish Cup – Lowest Team Score
Carp Award – Highest Team Score
Door Prizes
Each golfer will have a chance to win one of many door prizes.
Games
There will be fun ways to win prizes while learning about River Keepers and the Red River!
Sponsorship Opportunities
Platinum Sponsor – $2000
• Team of 4 included
• River Keepers will provide golf balls to all players with company logo on them
• Large logo near registration and door prize table
• Logo on River Keepers website with link to company website
• Logo on Catfish Cup Program
• Recognition at welcome and awards
• Mentioned on social media
Gold Sponsor – $1000
• Logo on all carts
• Large logo near registration and door prize table
• Logo on River Keepers website with a link to company website
• Logo on Catfish Cup Program
• Recognition at welcome and awards
• Mentioned on social media
• Two tickets to our fall fundraiser, Celebrate Our Red
Silver Sponsor – $400
• Medium logo near registration and door prize table
• Logo on sign at a tee box
• Logo on Catfish Cup Program
Bronze Sponsor – $200
• Small logo near registration table and door prize table
• Logo on sign at a tee box
• Logo on Catfish Cup Program