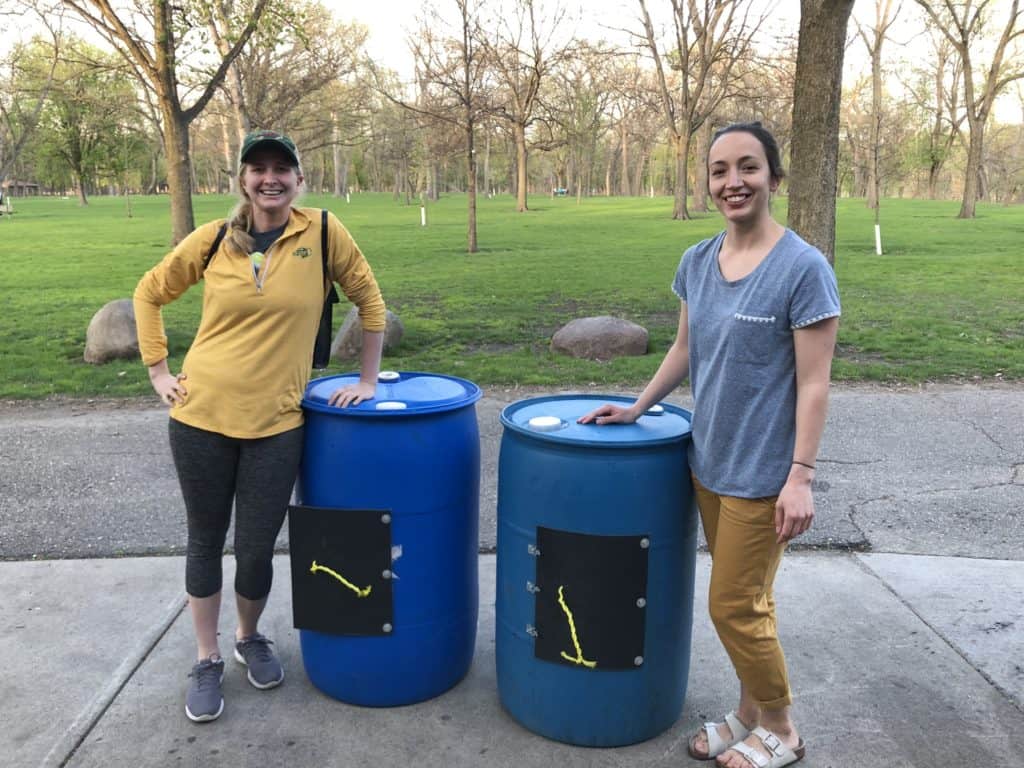 Learn the basics of composting and how to construct various composting systems. You'll be guided through a step-by-step process to construct your very own compost tumbler to use at home. This class is held outside, so dress for the weather. Unless it's raining heavily, the class will not be postponed. Come prepared to carry home an empty 55-gallon barrel compost tumbler. Please bring a drill (corded or cordless) and bits (1/8″, 3/8″, and 5/32″) to class.
Two workshops will be held: on eon May 18 and the other on June 8. Both from 6:00-8:00 p.m.
Fee includes supplies. Fee: $59, includes supplies. Partial reimbursement available to Cass and Clay county residents upon completion of workshop. Register through Moorhead Community Education (limited spots available) https://moorheadcommunityed.ce.eleyo.com/…/make-your…
For more information: https://www.riverkeepers.org/…/river-friendly-house…/
Workshop hosted by River Keepers and Clay Soil & Water Conservation District with support from Cass County Soil Conservation District, Fargo Park District and Moorhead Parks and Recreation.